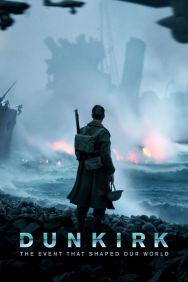 Dunkirk
Allied soldiers from Belgium, the British Empire and France are surrounded by the German army and evacuated during a fierce battle in World War II.
How We Rated This Movie...
Anonymous
Anonymous
Harry Styles is a DREAM BOAT.
Becky
I wasn't even aware of this event until the movie came out, but I found myself thoroughly involved with this movie and praying both for the soldiers and the civilians who came to aide them. Intense movie and one that made me want to look into the recorded events of Dunkirk. Great job Christopher Nolan
How would you rate this movie?