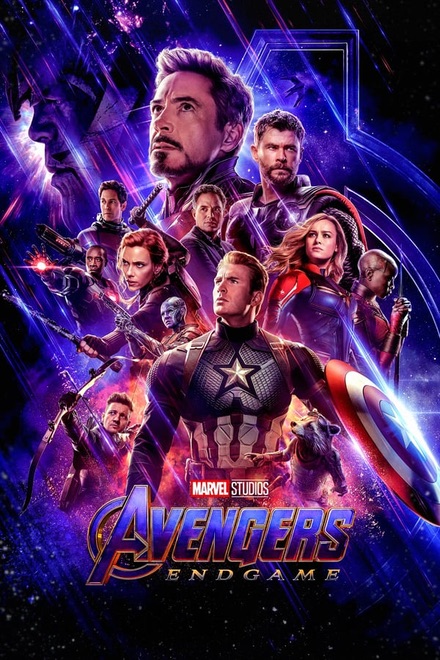 Avengers: Endgame
After the devastating events of Avengers: Infinity War, the universe is in ruins. With the help of remaining allies, the Avengers assemble once more in order to undo Thanos' actions and restore order to the universe.
Genres

Adventure
Science Fiction
Action
How We Rated This Movie...
Anonymous
Anonymous
Anonymous
Anonymous
Anonymous
Avengers: Endgame was a delightfully satisfying addition to the MCU. Yes, the heroic action comes at you in full force! But my favorite aspect of Endgame was the many story arcs that are wrapped up, in ways that leave you feeling really good about how the characters have developed over the decade long series of films. You will cheer, you will smile, and you will probably get a little choked up as phase 3 of the MCU is officially ended.
N/A
Anonymous
i'm not one to cry in movies but this was the only movie that made me almost cry, it is full of everything that you want in a movie.
Anonymous
Steven
The worst movie
Anonymous
Tommy
This movie is the best in the universe, it is incredibly epic and rewards long time marvel fans for their dedication I wish I could give 10 out of 5 stars
Tyler
A perfect way to close the mcu series.
Anonymous
Anonymous
How would you rate this movie?