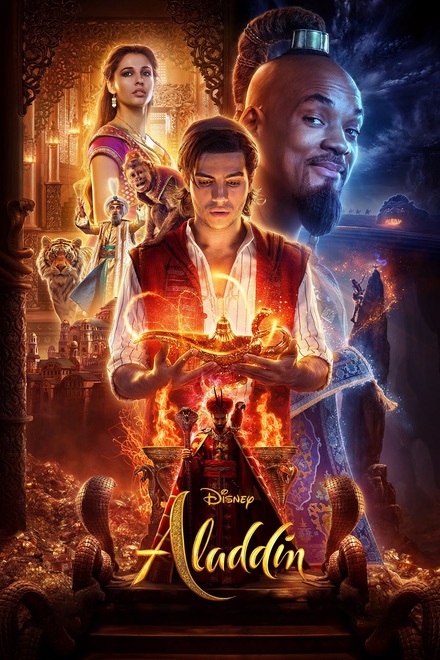 Aladdin
A kindhearted street urchin and a power-hungry Grand Vizier vie for a magic lamp that has the power to make their deepest wishes come true.
Genres

Adventure
Fantasy
Music
Romance
How We Rated This Movie...
Anonymous
Anonymous
Ruined by live action
Anonymous
Anonymous
Great movie for kids and families. Sticks with the main story yet at the same time has a unique take on music, storyline, and moral. Shows authenticity in the characters and actions as it takes youíre breathe in every way. I believe iíve seen it at least 6 times and listens to the amazing soundtrack everyday! By Far my favorite remake of the the Disney films!
Anonymous
Great film with lots of authenticity throughout the entire movie!!
Anonymous
Fantastic!
How would you rate this movie?